Dependable and powerful, the consistent performance of the LiteAce makes this reliable vehicle the preferred partner in commercial transport worldwide.
All prices mentioned include 15% value added tax, and do not include registration fees and vehicle insurance premium
Available in the following colors

WHITE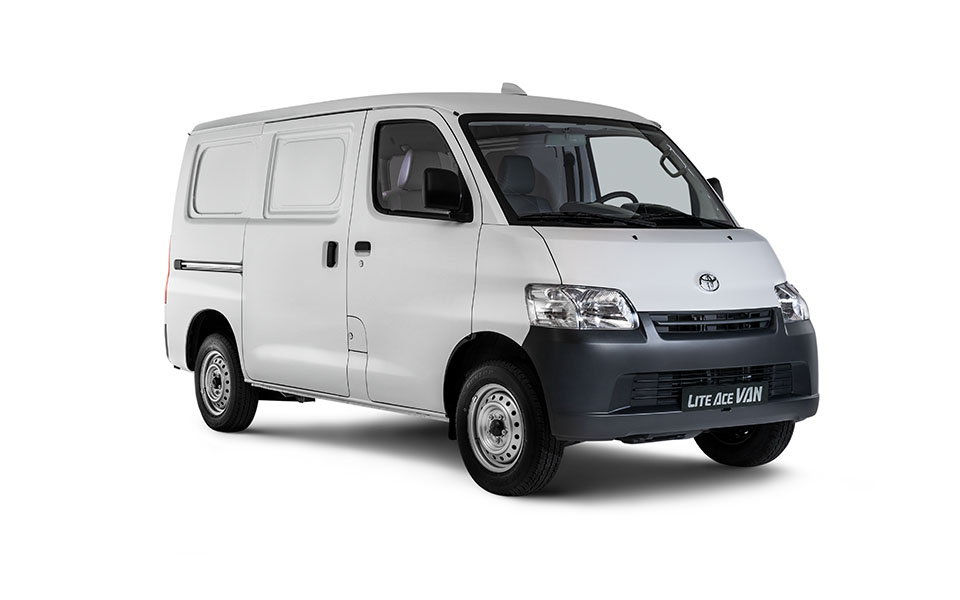 CARRIES YOUR BUSINESS TO A BETTER TOMORROW
The new LiteAce boasts an economic engine and responsive suspension system that provides balance and stability on the road so that no matter where you need to be, you arrive safely and comfortable.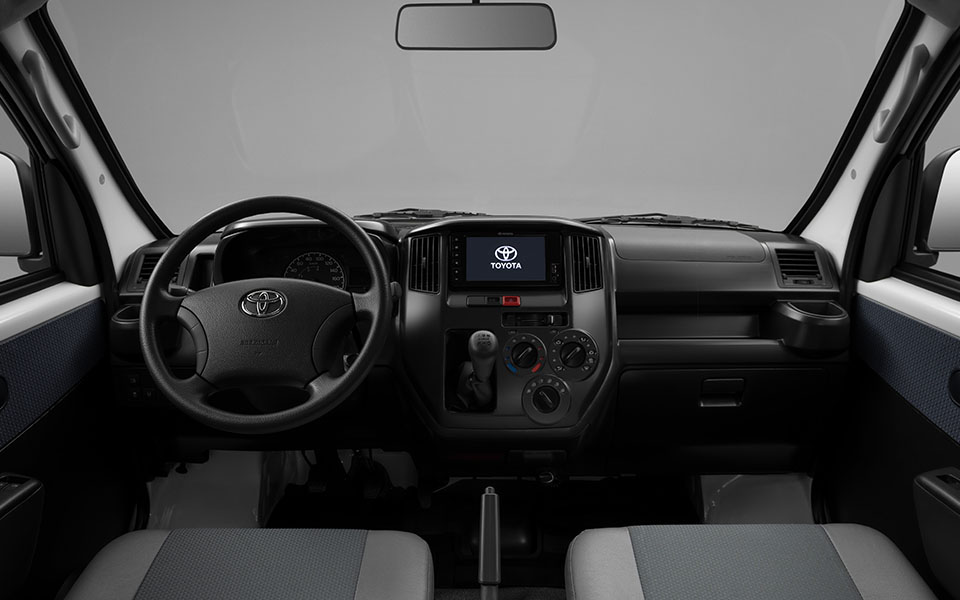 WALK-THROUGH FEATURE
Smooth movement throughout the cabin makes driving the LiteAce accessible and comfortable. The roomy footwell space and instrument panel-mounted shift lever provides unobstructed access to the passenger's seat.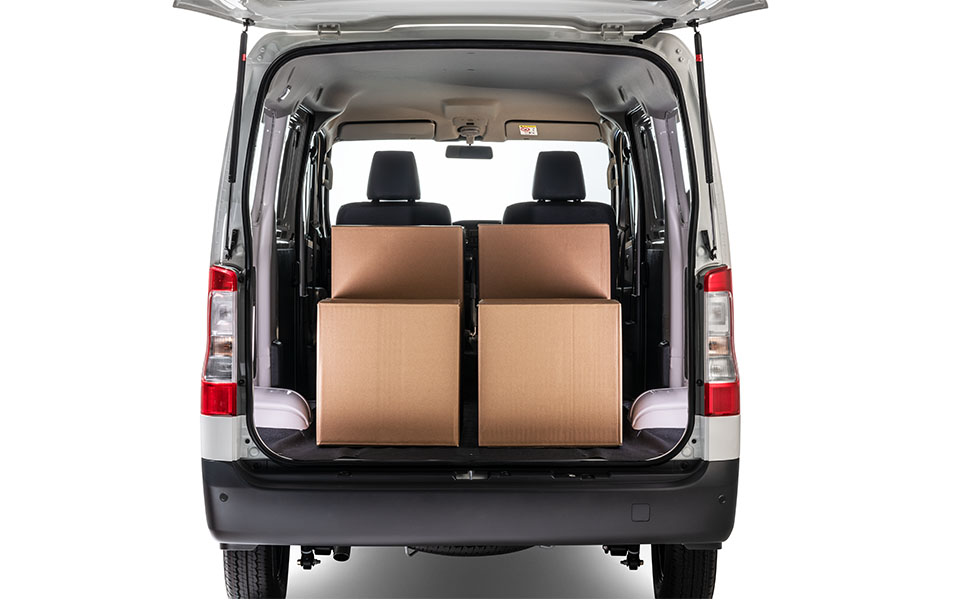 SPACE FOR LESS LOADING TIME
Designed to accommodate any load configuration , LiteAce's square-shaped cargo space ensures that packages can be securely stacked and corners , fully-utilized – making cargo optimization a more intuitive process.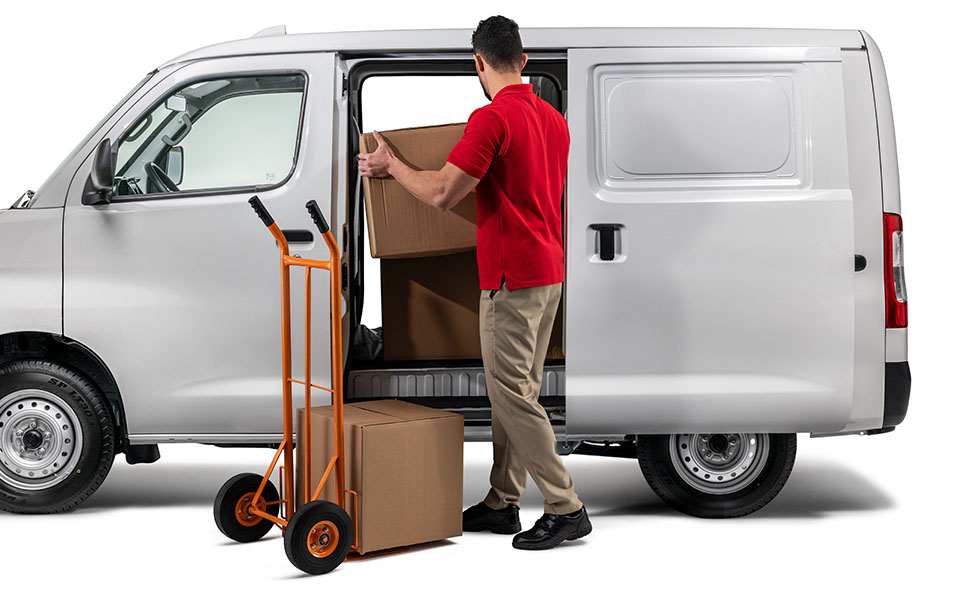 SLIDING DOOR OPENS FROM BOTH SIDES
Cargo is easily reached from the LiteAce's wide-opening sliding doors and can be loaded or unloaded from either the driver or passenger side.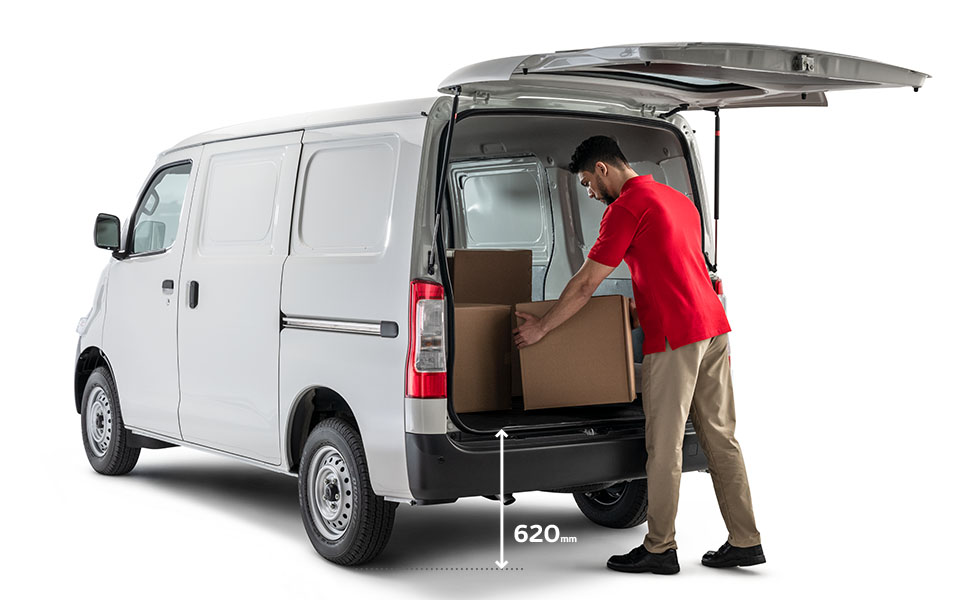 Vehicle height suitable for loading
The design with a floor to ground height of 620mm reduces the burden when loading or unloading heavy cargo items. Ample cargo space height is provided to enable easy loading of taller items.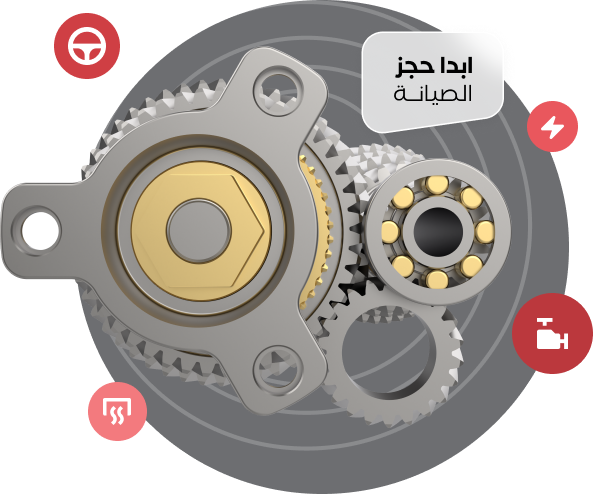 Nice maintenance program
The program is only applicable to new Toyota vehicles imported through the authorized distributor of Toyota in the Kingdom of Saudi Arabia (Abdul Latif Jameel) and sold from January 1, 2020 until the end of 2022.
Find out more