HIACE – is now further evolved and ready to hit the road. Its unwavering quality to date remains unchanged, while its styling has been updated. See for yourself its unparalleled ability to securely accomplish major tasks across a whole range of work scenarios
All prices mentioned include 15% value added tax, and do not include registration fees and vehicle insurance premium
Available in the following colors

WHITE
full specifications
Engine: 2.8L, 4-Cylinders
Max Output: 174 HP / 3400 RPM (130 KW)
Max Torque: 420 Nm / 1400 - 2600 RPM
6-Speed Manual Transmission
3 Passengers (including Driver)
Driver Airbag, Front Passenger Airbag
Remote Central Door Locking
Audio System - CD Player, USB, AUX Port, FM and AM Radio
Front Suspension Macpherson Strut
Rear Suspension Leaf spring rigid
Anti-Lock Braking System (ABS)
Vehicle Stability Control (VSC)
Tire Pressure Warning System
Dimensions L - W - H (mm): 5915 - 1950 - 2280
Cargo Space Dimensions L - W - H (mm): 3180 - 1760 - 1545
Gross Vehicle Weight (KG) - 3500
Minimum Turning Radius (Tire)- 6.4m
- Rear Parking Sensors (Made in Malaysia)*
- Cargo Liner (Made in Thailand)*
- Rubber Mat (Made in Malaysia)*
- Safety Regulation Kit (China)*
- Diesel Sticker (Made in India)*
Engine: 2.8L, 4-Cylinders
Max Output: 174 HP / 3400 RPM (130 KW)
Max Torque: 420 Nm / 1400 - 2600 RPM
6-Speed Manual Transmission
3 Passengers (including Driver)
Driver Airbag, Front Passenger Airbag
Remote Central Door Locking
Audio System - CD Player, USB, AUX Port, FM and AM Radio
Front Suspension Macpherson Strut
Rear Suspension Leaf spring rigid
Anti-Lock Braking System (ABS)
Vehicle Stability Control (VSC)
Tire Pressure Warning System
Dimensions L - W - H (mm): 5265 - 1950 - 1990
Cargo Space Dimensions L - W - H (mm): 2530 - 1760 - 1340
Gross Vehicle Weight (KG) - 3300
Minimum Turning Radius (Tire)- 5.5m
- Rear Parking Sensors (Made in Malaysia)*
- Cargo Liner (Made in Thailand)*
- Rubber Mat (Made in Malaysia)*
- Safety Regulation Kit (China)*
- Diesel Sticker (Made in India)*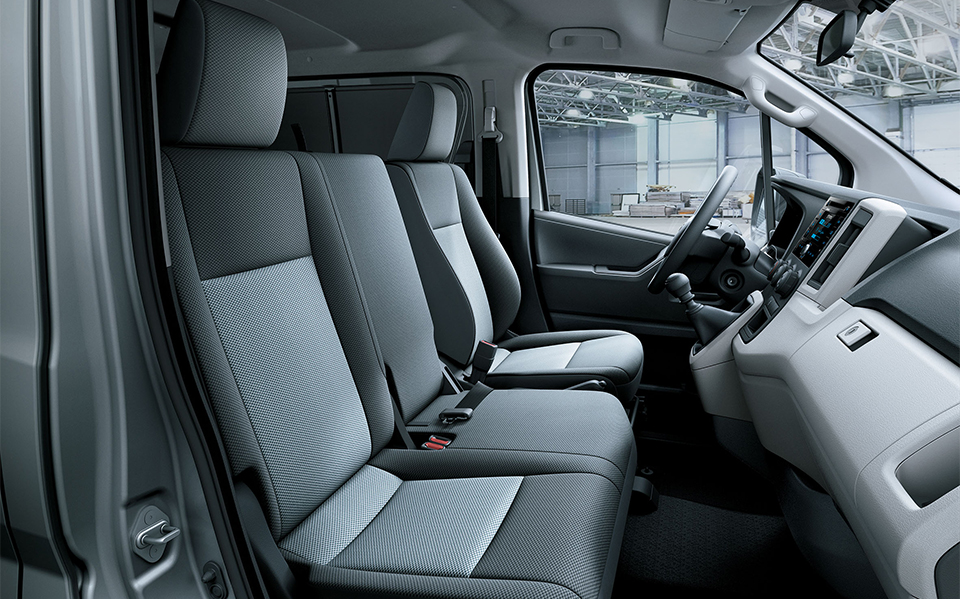 COMFORTABLE FRONT SEATS
Front seats with wide cushions offer excellent fit around the hips and thighs, providing lasting comfort even on long trips.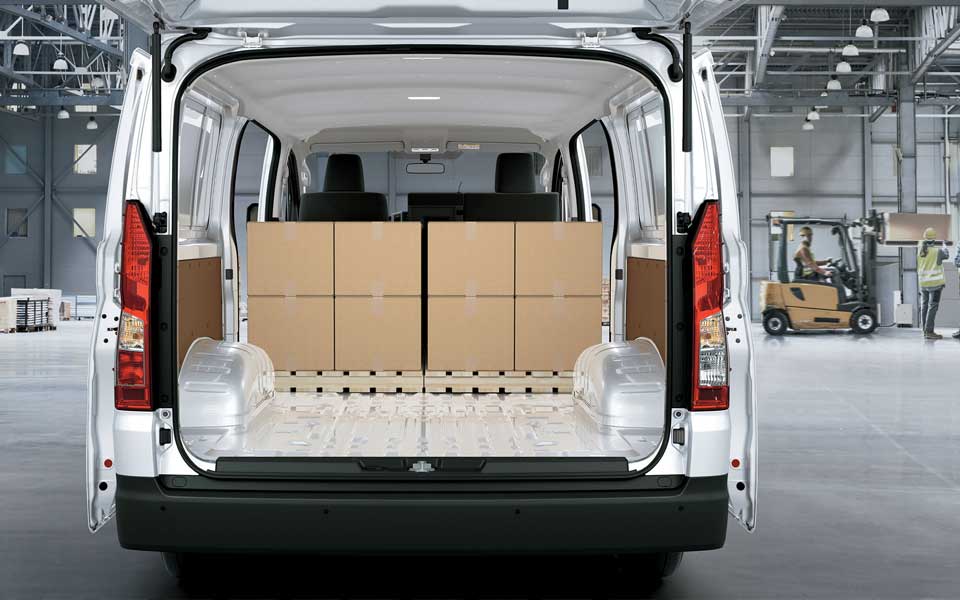 SPACE AVAILABLE FOR A WIDE RANGE OF APPLICATIONS
We pursued excellent space efficiency to achieve superior loading capability. HIACE VAN is also excellent at answering transportation needs through space customization.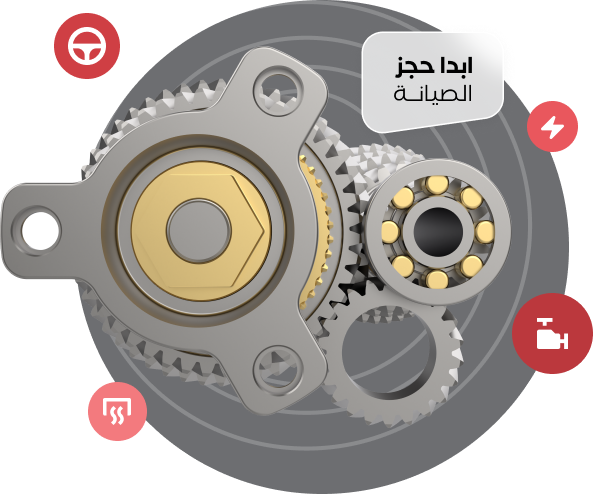 Nice maintenance program
The program is only applicable to new Toyota vehicles imported through the authorized distributor of Toyota in the Kingdom of Saudi Arabia (Abdul Latif Jameel) and sold from January 1, 2020 until the end of 2022.
Find out more