An URBAN Crossover image with an advanced impression
All prices mentioned include 15% value added tax, and do not include registration fees and vehicle insurance premium
Available in the following colors

BLUE WITH BLACK ROOF

WHITE WITH BLACK ROOF

SILVER WITH BLACK ROOF

RED WITH BLACK ROOF

PEARL RED

METALLIC SILVER

PEARL WHITE

SPEEDY BLUE

PEARL BLACK

METALLIC GREY

BROWN
full specifications
Engine: 1.5L, 4-Cylinders
Max Torque: 135 N.m/ 4400 RPM
6 Speed Automatic Transmission
Fuel Consumption: 19.8 Km/L
Dimensions L - W - H (mm): 4365 - 1795 - 1645
Ground Clearance (mm): 210
5 Passengers (including Driver)
LED Daytime Running Light (DRL)
Power Side Mirrors with Turn Signal Lamp
Telescopic Steering Wheel
4.2 inch Multi Information Display
Automatic Power window for Driver
Audio & Entertainment System
Display Audio Touch Screen 7 inch
Safety & Convenience Features
Airbags (Driver & Front Passenger + Side + Curtain)
Anti-Lock Break System (ABS)
Vehicle Stability Control (VSC)
Tire Pressure Monitoring System (TPMS)
Engine immobilizer system
Tire Inflator (Made in China)
Fuel Sticker 91 (Made in South Africa
Engine: 1.5L, 4-Cylinders
Max Torque: 135 N.m/ 4400 RPM
6 Speed Automatic Transmission
Fuel Consumption: 19.8 Km/L
Dimensions L - W - H (mm): 4365 - 1795 - 1645
Ground Clearance (mm): 210
5 Passengers (including Driver)
LED Daytime Running Light (DRL)
Auto Retractable Power Side Mirrors
Telescopic Steering Wheel
4.2 inch Multi Information Display
Automatic Power window for Driver
Audio & Entertainment System
Display Audio Touch Screen 9 inch
USB-A Port (1 Front & 1 Rear) + 1 Rear USB-C
Safety & Convenience Features
Panoramic View Monitor (4 Cameras)
Wireless Smartphone Charger
Airbags (Driver & Front Passenger + Side + Curtain)
Anti-Lock Break System (ABS)
Vehicle Stability Control (VSC)
Tire Pressure Monitoring System (TPMS)
Front & Rear Cross Traffic Alert
Engine immobilizer system
Tire Inflator (Made in China)
Fuel Sticker 91 (Made in South Africa)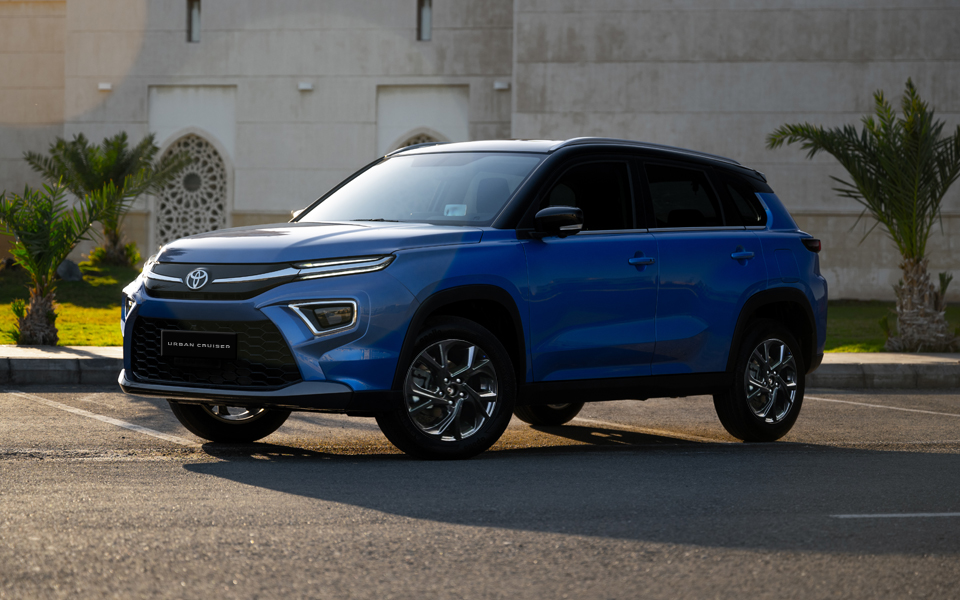 EXTERIOR DESIGN
Trendy and dynamic design for a compact cross-over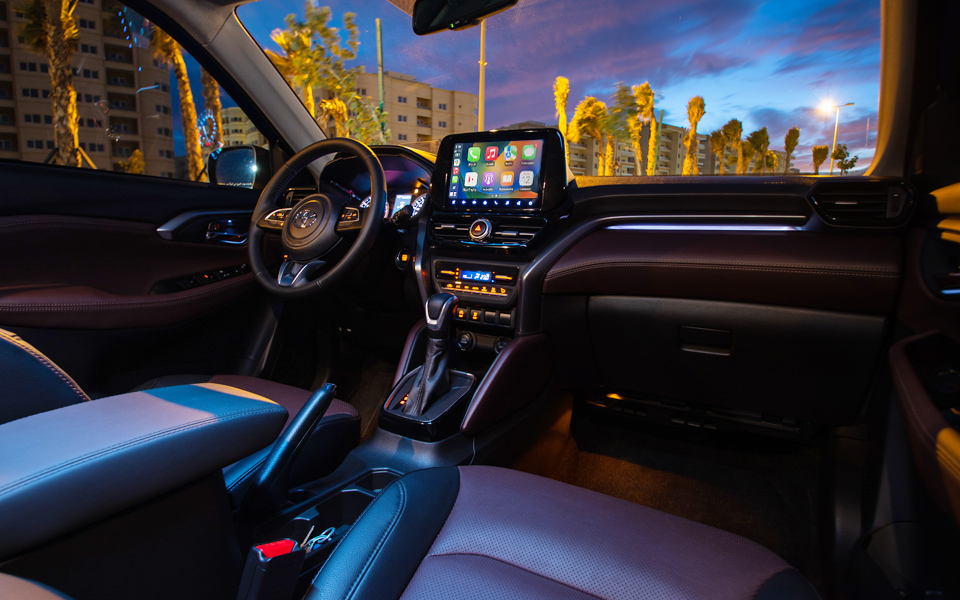 INTERIOR DESIGN
The Urban Cruiser comes equipped with An array of features provided to offer peace of mind and comfort.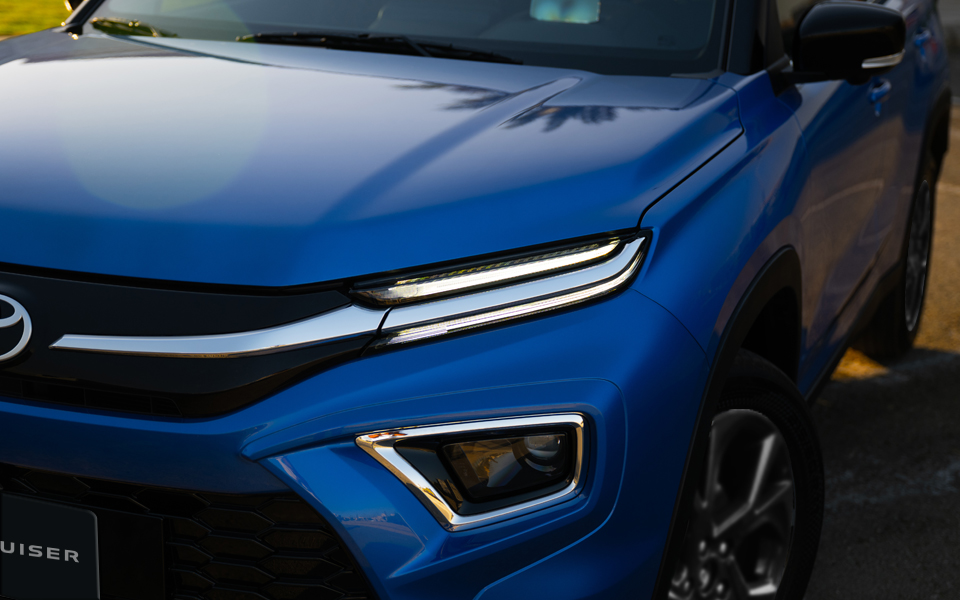 TWIN LED DAYTIME RUNNING LAMPS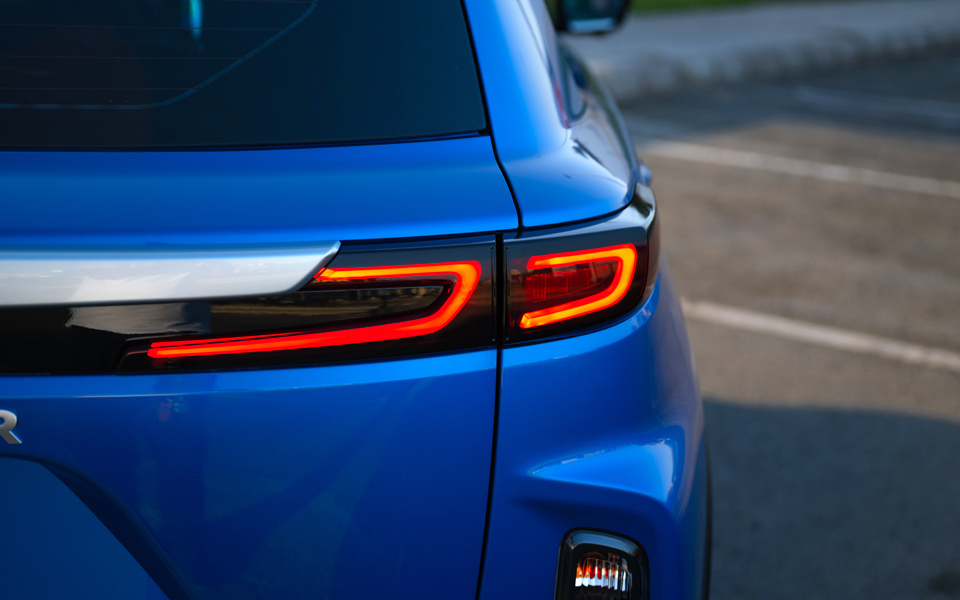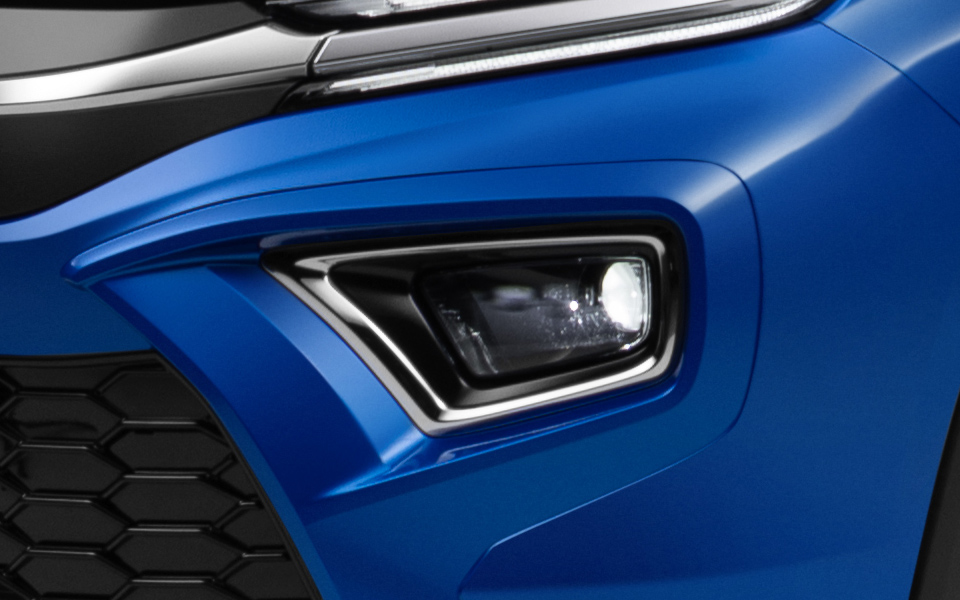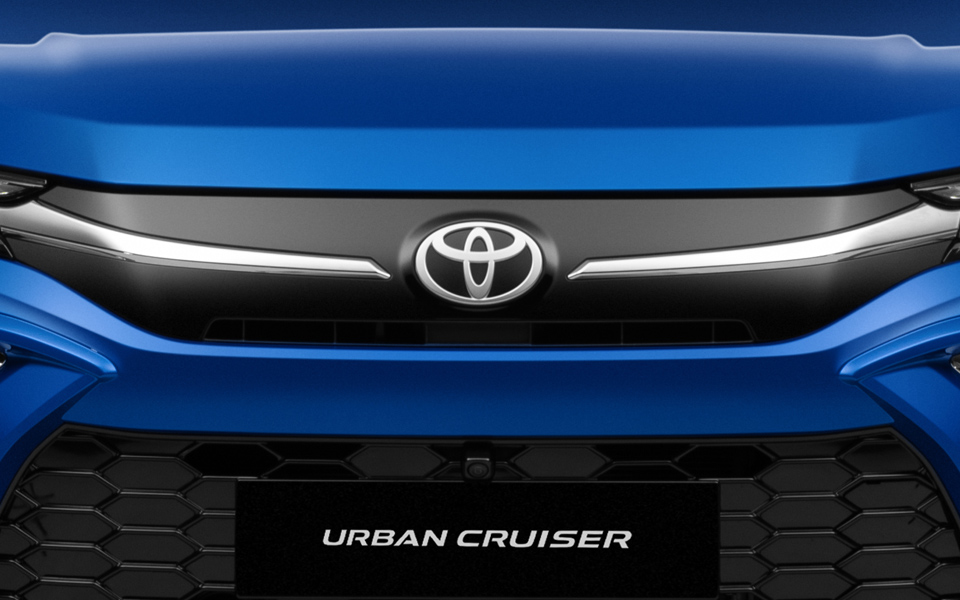 UNIQUE CRYSTAL UPPER GRILLE WITH CHROME GARNISH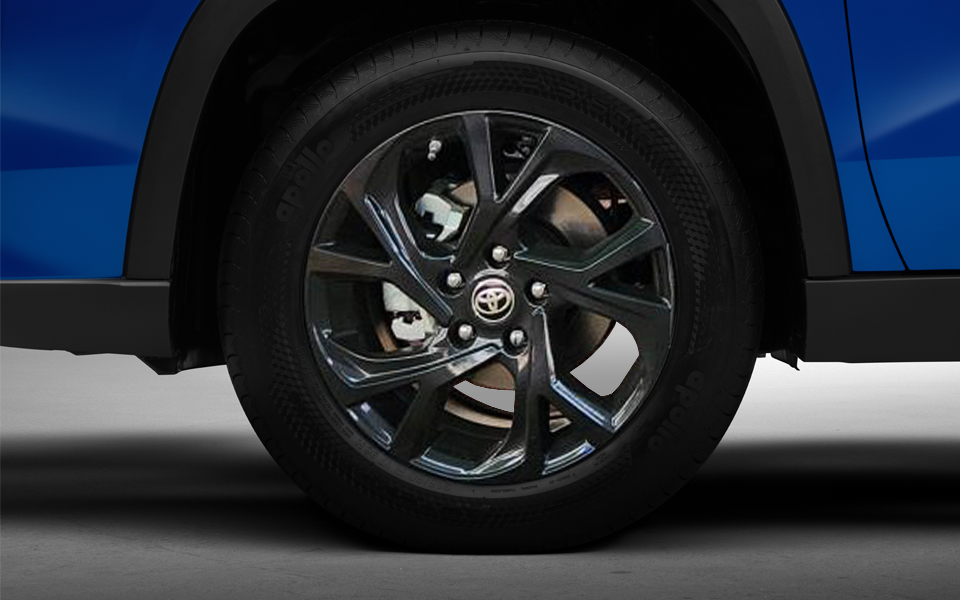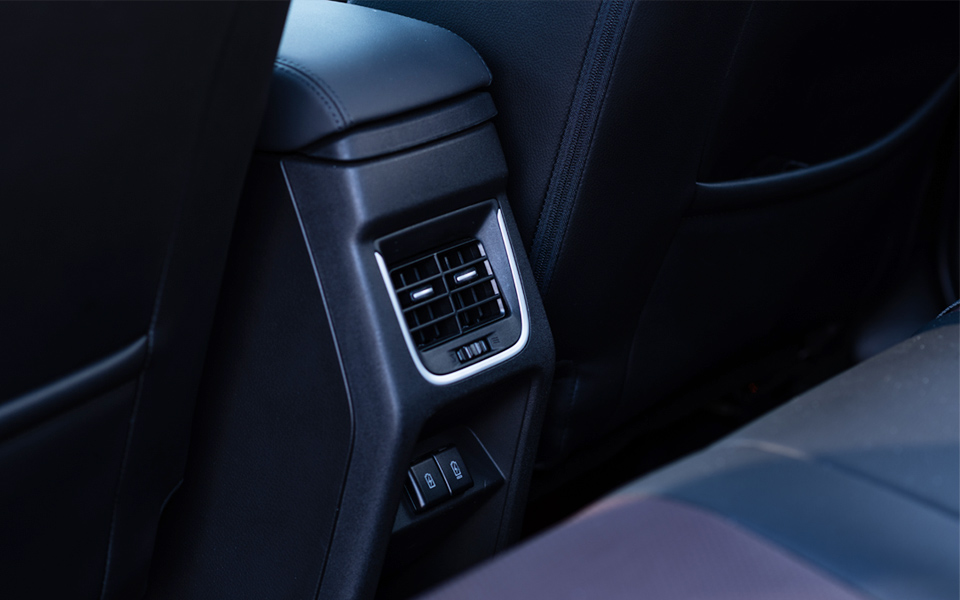 REAR AC VENTS & USB PORTS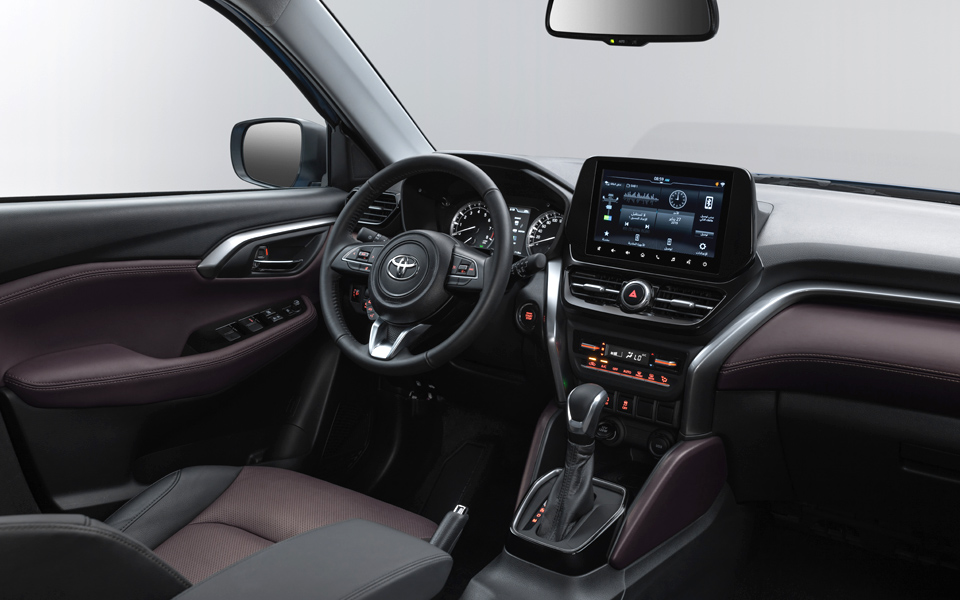 STUNNING BLACK & BORDEAUX INTERIOR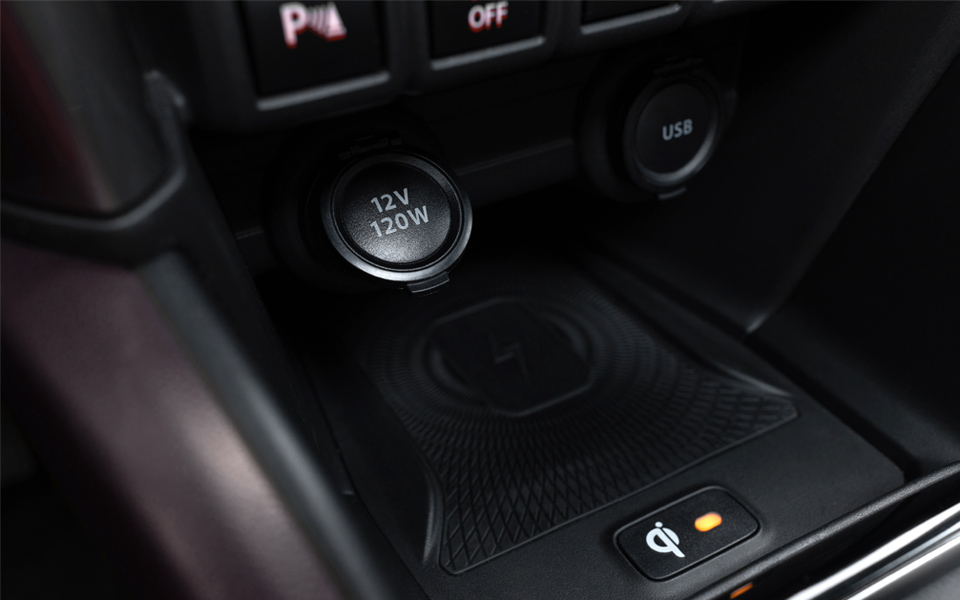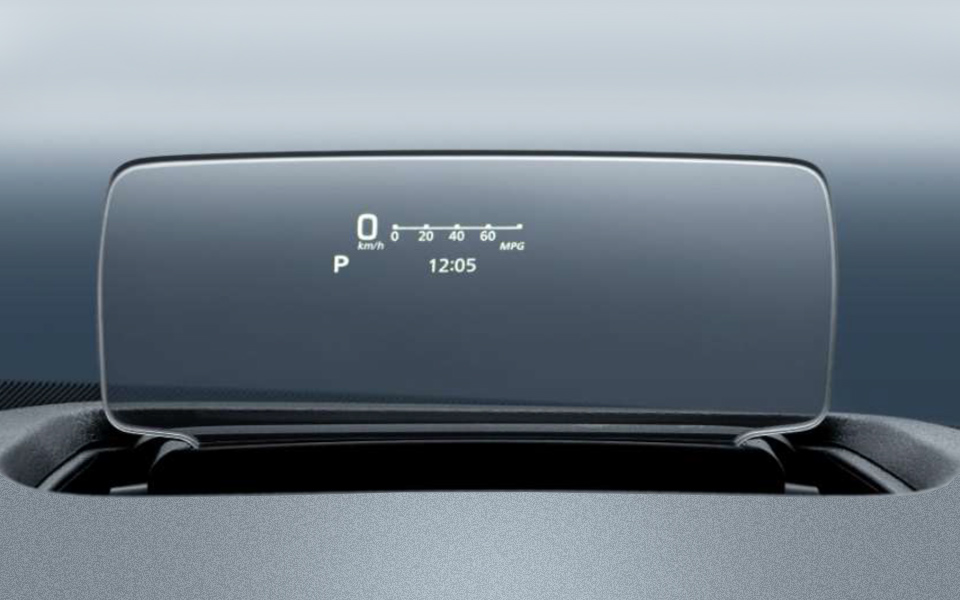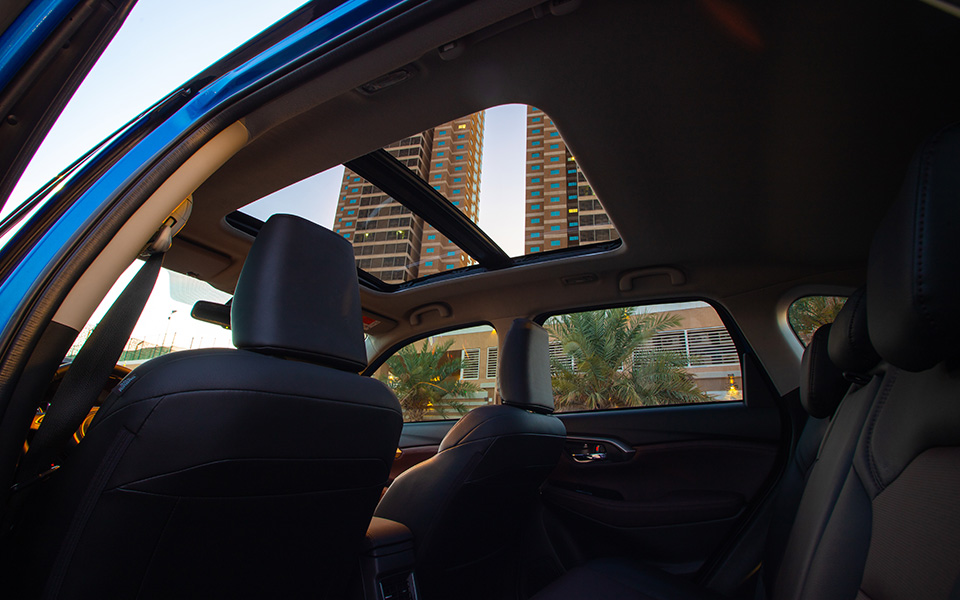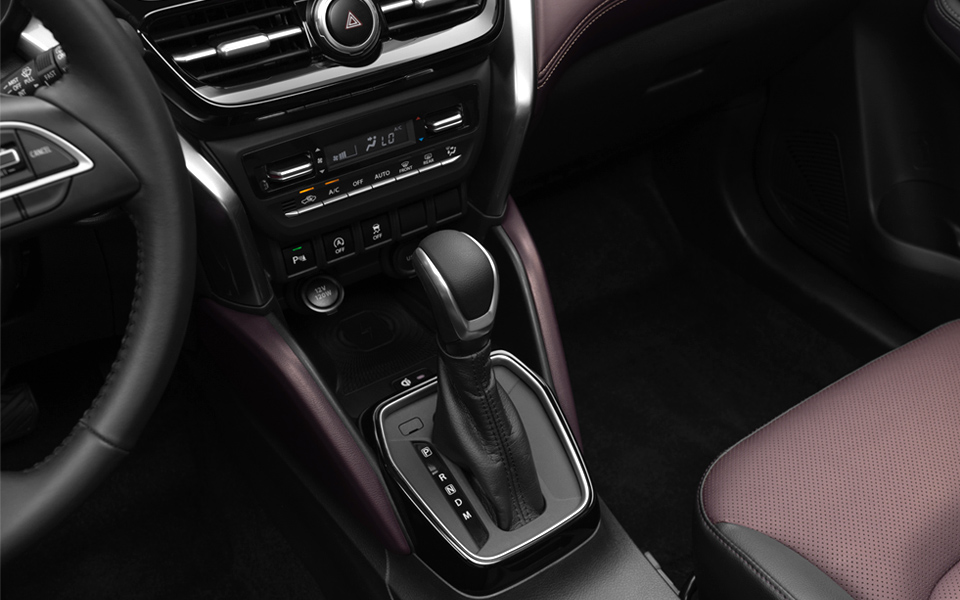 6 SPEED AUTOMATIC TRANSMISSION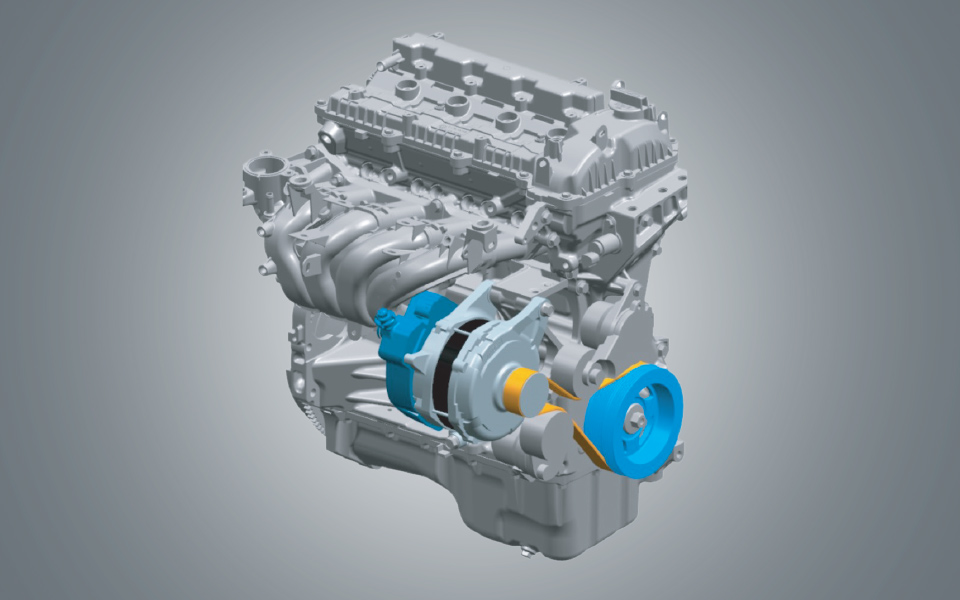 NEO DRIVE SYSTEM
New technology of Mild Hybrid to provide Excellent Fuel consumption at 19.8 Km/L, and fun to drive in city or highway.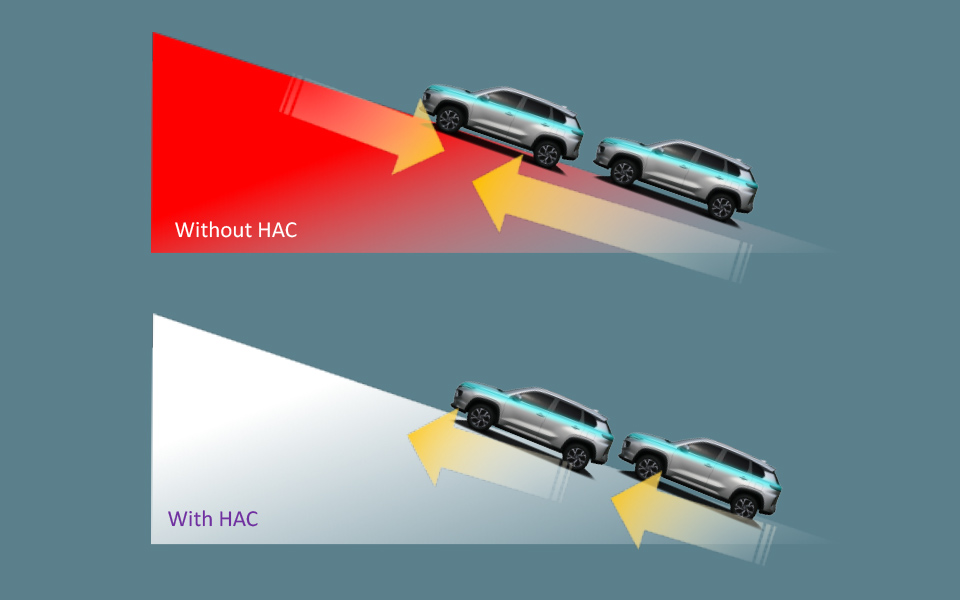 6 AIRBAGS
-SRS front airbags. -SRS side airbags.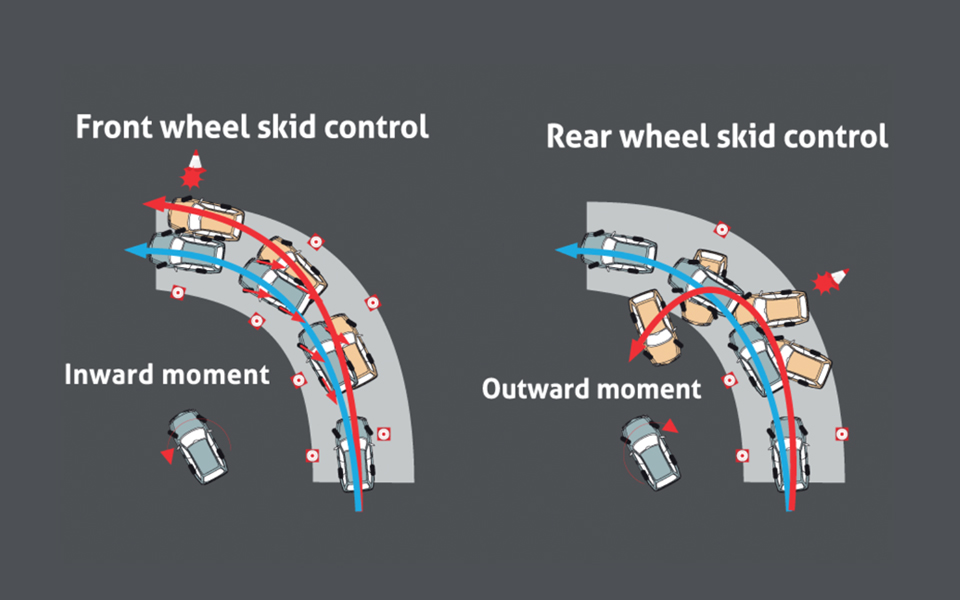 VEHICLE STABILITY CONTROL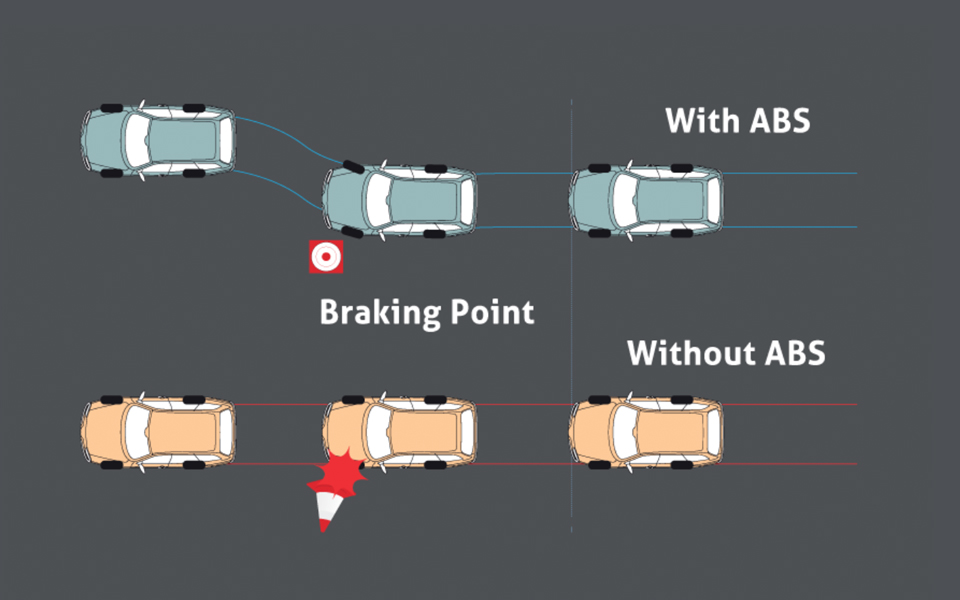 ANTILOCK BRAKING SYSTEM (ABS)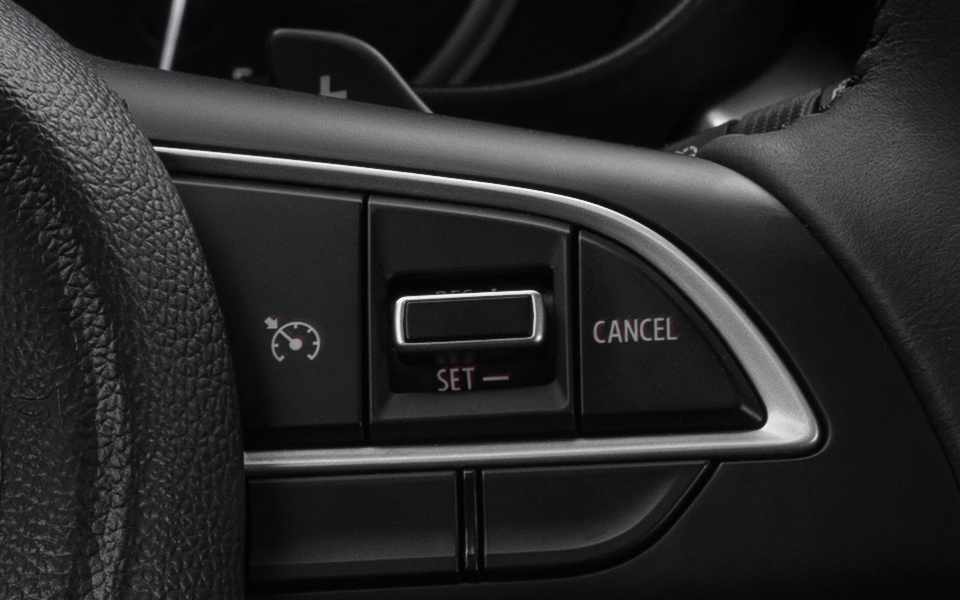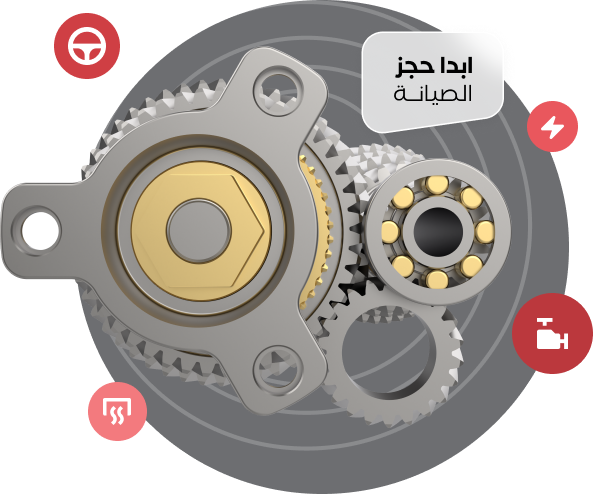 Nice maintenance program
The program is only applicable to new Toyota vehicles imported through the authorized distributor of Toyota in the Kingdom of Saudi Arabia (Abdul Latif Jameel) and sold from January 1, 2020 until the end of 2022.
Find out more